AONL (American Organization for Nursing Leadership) Annual Conference: breakout session replay
Advantages of Digital Paper for Clinical Information Exchange
Viewers will learn how to apply Digital Paper solutions in clinical settings to facilitate improved information exchange.
Watch this webinar anytime!
Hospitals using Digital Paper signage have saved money while improving workflow efficiency and patient/clinician experience. Brigham & Women's Hospital shares a case study on using low energy, lightweight Digital Paper virtual whiteboards to improve communication to patients in the emergency department (ED), and to understand the effect of delivering timely information about a patient's pertinent hospital course to their satisfaction surrounding their ED stay.
Presenter's Bios:
Andrew Marshall, MD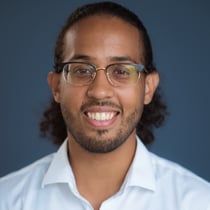 Instructor of Medicine
Brigham and Women's Hospital/ Harvard Medical School
Dr. Andrew Marshall is an Emergency Medicine physician with a subspecialty in Clinical Informatics. His mission is to promote better patient outcomes and health equity through the integration of technology and clinical care.
Joe Lucchese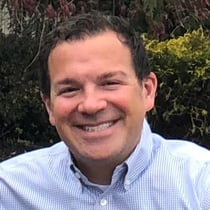 VP | Avalue USA
Avalue Technology
Joseph brings almost 20 years of computer hardware experience in his role as Vice President at Avalue Technology. With Engineering degrees from both Villanova University and Stevens Institute of Technology, Joe is passionate about solving problems and developing solutions to the healthcare market that can benefit us all.
Tim O'Malley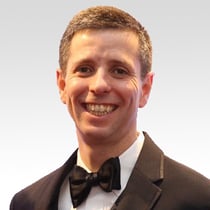 AVP | US Business Unit
E Ink Corporation
As AVP for the US Regional Business Unit, Timothy O'Malley leads E Ink's Sales, Marketing, Applications Engineering and Business Development efforts in the US. O'Malley joined E Ink Corporation in 2000 and has held a variety of leadership positions prior to his current role, including leading Product Development and heading the Company's Innovation Initiative and Digital Microfluidics exploration. Some of his past highlights at E Ink include: bringing the supply chain to Asia, securing the first 10M unit design win (Phone), and launching the US eReader product platform. Prior to joining E Ink, O'Malley worked at Bolt Beranek and Newman (BBN) in secure, real-time global networking. O'Malley received his B.S. in Computer Science from the Massachusetts Institute of Technology. While at MIT O'Malley worked within the Project Athena – MIT's pioneering distributed computing environment.