The Missing Piece in Healthcare Digital Signage: Complete the Last Mile with Digital Paper Solutions
Watch our webinar replay to learn how E Ink Digital Paper can make a difference in healthcare
As the world around us turns more to technology to solve issues, hospitals too are looking at ways to integrate technology to improve the patient experience and the efficiency and accuracy of hospital staff. Patient experience is not just about care – it is also about the stay – were they able to sleep well? Did they have what they needed to feel in charge of their experience? Did they understand what their care schedule might be, and did their family know what was up next for diagnostics? E Ink's Digital Paper can help with many of these issues; from communication through whiteboards, to clear instructions for incoming staff with exterior door signs, to creating a sleep environment for the patient without blue light.
Join E Ink and our partner 22Miles, as we discuss how the healthcare experience is moving into the digital age, and how our solution can make patients feel more in tune with their care, and less intruded on by technology.
Who will benefit from this webinar?
Healthcare clinicians
Healthcare operation managers
Healthcare IT professional
Healthcare digital solution providers
Healthcare digital system integrators and installers
IT integration service
Digital signage providers
Audio & Video professionals
Bios:
Kathy Isaacs
is a Regional Manager for 22miles. 22Miles transforms ideas into a well-designed, multi-faceted, all-in-one digital signage & wayfinding solution. Kathy helps healthcare facilities create these digital signage solutions to successfully communicate with patients, staff and visitors throughout any situation. Kathy continues to keep her clients informed about new features and ways to better use their digital signage and wayfinding long after their first projects are complete.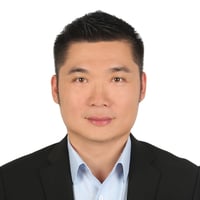 Stanley Chiang is the Director of Strategic Partnership in E Ink. Stanley has many years of experience in business development for the global healthcare market and its ecosystem. In this role, Stanley is leading the Strategic Partnership Development team in E Ink to bring Digital Paper to the healthcare industry in the US.