Electronic Paper Signage and Public Emergency Messaging Systems
Watch our webinar replay to learn about E Ink's impact on emergency communication
In times of crises, such as the COVID-19 crisis that we are currently going through, public announcements and communications are vital to communities, businesses, and government agencies. Digital signage can play an important role in providing service updates related to transportation, schools, clinics, as well as healthcare tips, testing locations, and other useful information.
Join us in this webinar to see how solar-powered ePaper signs are helping broadcast messages and reach communities that would otherwise not have digital access. Hear directly the testimonials from the Massachusetts Bay Transportation Authority ("The T") and E Ink partner, Soofa.
Who will benefit from this webinar?
Providers of signage and wayfinding
A/V professionals
Public transportation services
Interactive product and content services
IT integration services
Presenter's Bio:
Jonathan Margalit, Senior Business Development Manager at E Ink Corporation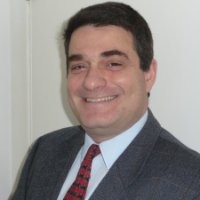 In his role as Sr. Business Development Manager for E Ink's Signage group, Jonathan is responsible for promoting ePaper technology for various outdoor and indoor applications. Prior to E Ink, Jonathan held business development, product management, and technical marketing positions with Bayer Materials Science, Siemens, and Thermo Fisher Scientific in the fields of electronic materials, LEDs, and analytical instrumentation. Jonathan holds a PhD in from the University of Aachen, Germany (RWTH Aachen) in the field of high temperature ceramics for aerospace applications.
Lyra Schweizer, Director of City Growth at Soofa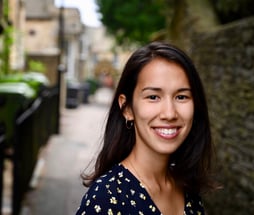 Lyra Schweizer is the Director of City Growth at Soofa, responsible for bringing Soofa technology into cities around the US. Her work centers around developing strategic partnerships with city officials, neighborhood councils, and the individuals that shape the public realm. Lyra's background is in sustainability, and she has experience consulting large, multinational corporations on how to reduce their carbon footprint. Lyra loves working at Soofa because of its mission to integrate sustainable technology into the fabric of our neighborhoods.
Kevin Mulder, Project Manager at MBTA
Kevin Mulder is a project manager in the Customer Technology Department of the MBTA. He manages two MBTA E-Ink pilot projects – one on the Green Line light rail system and another at bus stops across six municipalities. Kevin is a transportation planner by training with varied experience in local, regional, and federal transportation projects, most recently at the Volpe Center in Cambridge, MA.