Webinar Replay: eVideon and E Ink - Digital Paper Signage Solutions
What You'll Learn:
The need to improve the patient and clinician experience is driving hospitals' digitization efforts in order to enhance communication, improve workflow efficiency, and reduce medical errors. eVideon has partnered with E Ink to deliver energy efficient, blur light-free signage solutions for healthcare. Learn why digital paper solutions can deliver cost-efficient patient experience upgrades for your hospital.
Who will benefit from this webinar?
Healthcare clinicians
Healthcare operation managers
Healthcare IT professional
Healthcare digital solution providers
Nurse Leaders
IT integration service
Audio & Video professionals
& anyone interested in improving healthcare!
Bios: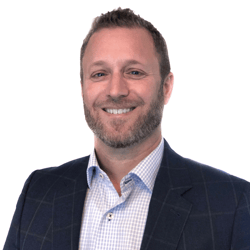 Jason Friedman, Regional VP Sales, eVideon has over 18 years of experience in designing and delivering clinical workflow solutions in hospitals across the US. He is an innovative healthcare digital experience leader with a background in sales, solution design, product management and implementation capacities. Jason has a passion for collaborating with healthcare clients to shape patient/family/caregiver experience solutions to solve specific problems and drive value. His role at eVideon Health as Regional VP, Sales is to listen to the challenges and needs of potential hospital partners and identify solutions that will solve problems. Jason is based in Indianapolis, IN