It's Time To Reconnect - Adjusting to the New Normal With Digital Paper Signage
Watch our webinar replay to learn what makes E Ink important today.
The "New Normal" is here to stay and is forcing us to re-think our living and working spaces - how we travel, shop, dine, and do just about everything else in our daily lives. New rules, behavioral guidelines, and information on possible risk factors in public places (occupancy density, persons with fever, etc.), must be communicated efficiently and quickly. What better way to do this than with ePaper digital signage that can be easily updated, is portable so that it can be quickly moved to wherever needed, and can operate independently off the power-grid?
Recent COVID-19 development has made digital signage more important than ever before. Join us for this webinar to see how ePaper based signage solutions are helping people make better and safer decisions in this new world.
Who will benefit from this webinar?
Providers of signage and wayfinding
Public transportation services
Interactive product and content services
IT integration service
Digital signage providers
Audio & Video professionals
Presenter's Bios:
Jonathan Margalit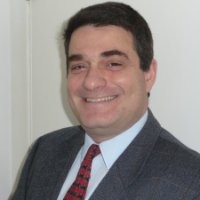 In his role as Sr. Business Development Manager for E Ink's Signage group, Jonathan is responsible for promoting ePaper technology for various outdoor and indoor applications. Prior to E Ink, Jonathan held business development, product management, and technical marketing positions with Bayer Materials Science, Siemens, and Thermo Fisher Scientific in the fields of electronic materials, LEDs, and analytical instrumentation. Jonathan holds a PhD in from the University of Aachen, Germany (RWTH Aachen) in the field of high temperature ceramics for aerospace applications.

Jon Zalesky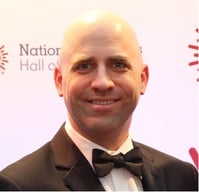 Jon Zalesky leads the Technical Program Management group for the Development team at the E Ink Billerica site. Jon has been innovating products with E Ink Corporation for over 20 years. Over the years he has held key roles in leading the development and successful commercialization many E Ink-based products firsts in several categories, including the first USB drive with a battery-less capacity gauge with Lexar, the first-ever ePaper-based eReader (Sony Librie), the first mobile phone with an ePaper-based primary display (Motorola Motofone), the first Kindle eReader with Amazon, and the first wider temperature operation solutions for signage applications. Jon's team is currently driving several projects to deliver the next generation of products for a number of applications. Jon holds Master's and Bachelor's degrees in Electrical Engineering and Computer Science from MIT.
Matej Zalar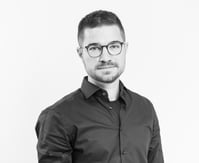 Matej has 15 years of relevant professional experience working for companies like Porsche, Nokia, and EMFIT. He co-founded technology companies Visionect, Cubesensors, and Weber Marine holds a Bachelor of Arts degree and MBA from the Faculty of Economics, University of Ljubljana, and a High Tech Management diploma from Jyvaskyla University, Finland. Matej is super passionate about new product development and digital marketing. Especially when it comes to simplicity in experience and design, products developed by Matej and his team received many awards and recognition from around the world.