E Ink: Unique Solutions For Your Unique Design
See how a custom segmented E Ink display can benefit your new design.
Watch Any Time!
You need to display specific information but not video or dynamic graphics. There are space limitations in your desired design where other display solutions are impractical. You need a solution that will fit your unique design without limiting it. An E Ink Segmented display may be the best solution to fit your needs.
This webinar will cover all aspects of designing, implementing and procuring a custom E Ink Segmented display. See how a display technology that has sold millions of displays can also work for you.
Who will benefit from this webinar?
Product Designers needing a non-standard display solution.
Product Managers looking to a display that can really make a design pop.
Concept Developers looking for solutions that work on paper and in production.
Mechanical Engineers looking for features to aid in assembly.
Anyone who values a thin, light weight, sunlight readable display
People looking to get out of that next Zoom meeting
Anyone who has spent way too much time with home schooling
Presenter's Bios:
Steve O'Neil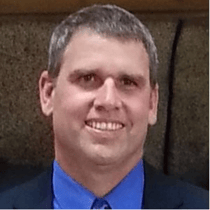 Steve O'Neil is the first line of communication for leads, customers, and client's for all aspects of segmented display products. With over 25 years of Business Development and Technical Sales Steve manages the process from concept to production. Steve is responsible for display designs in Consumer Electronics, Mobile Devices, Industrial Applications, Retail and Medical Devices, resulting in the sales of hundreds of millions of displays.