Webinar Replay: Achieving Sustainability Goals with Sustainable Technology
The adoption of ePaper technology, characterized by its ultra-low power consumption and digital displays capabilities not only contributes to carbon emission reduction efforts but also minimizes light pollution, fostering clean and sustainable smart cities. Moreover, Environment, Social, and Governance (ESG) are global trends and essential indicators for sustainable business development.

E Ink, with its ePaper technology, possesses inherent advantages in energy efficiency and low carbon emission, making it a truly green product. Based on the FTSE Russell's Green Revenues 2.0 data model in Energy Management Efficiency IT Process category, a remarkable 99.93% of E Ink's revenue is classified as green revenue, underscoring the significant environmental benefits of ePaper. Join us in this webinar to learn how ePaper technology can help your organization achieve its sustainability goals.
Presenter's Bio:
Jonathan Margalit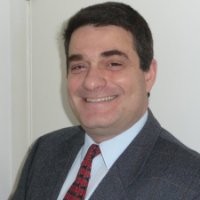 In his role as Sr. Business Development Manager for E Ink's Commercial Team, Jonathan is responsible for promoting ePaper technology for outdoor and indoor applications. Prior to E Ink, Jonathan held business development, product management, and technical marketing positions with Bayer Materials Science, Siemens, and Thermo Fisher Scientific in Various fields. Jonathan holds a PhD from the University of Aachen, Germany (RWTH Aachen).