U.S. Installations
E Ink's Digital Paper is revolutionizing transportation signage by bringing the power of real-time updates to transportation patrons, and by reducing the need for construction costs and increasing a community's sustainability efforts. Signage using E Ink displays can run off solar power, resulting in an off-grid solution that eliminates running new power lines, or digging up city sidewalks or streets.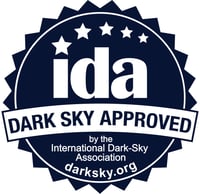 Do zoning laws in your area prevent light pollution? No problem! E Ink's products are not backlit and emit no blue light. Just like paper, they leverage the power of the sun, or a small LED frontlight. Now you can implement the best of both worlds - digital updates and a low power solution. In 2021, E Ink was been awarded the Dark Sky Certification.
Learn more:
TRANSPORTATION INSTALLATIONS

TRANSPORTATION - Allegheny, PA

Port Authority of Allegheny, the second largest transit agency in Pennsylvania, awarded Connectpoint Inc. an additional contract to continue their partnership in the rail and bus stop improvement program. The newly ordered Connectpoint® E Ink, Digital Bus Stop® displays and Interactive Kiosks will ensure the continued comfort and ease-of-use for Port Authority's riders.

System Integrators: Connectpoint

Panels Used: 42"

Learn More: Connectpoint website

TRANSPORTATION - Austin, TX

Real Time Passenger Information During a Crisis

Capital Metropolitan Transit Authority (Capital Metro), is an Austin-based public transit system historically serving more than 80,000 riders per day. Capital Metro is using Luminator Technology Group's smart technology in combination with E Ink's ePaper technology to effectively communicate arrival information as well as shifting schedules and updated safety policies to passengers.

In January of 2020, Capital Metro began installation of over 148 ePaper displays — both solar and traditionally powered — at bus stops, park and rides, light rail stations and remote stops. The 13" and 32" displays become a primary means of communicating with a public in need of assurance during the pandemic. The deployment of solar-powered displays provides transit agencies such as Capital Metro extra flexibility to reach remote areas and access a wider audience in times of crises.

Because the ePaper displays can be updated remotely, Capital Metro is able to push automatic updates and ensure rider access to up-to-date information while reducing labor costs associated with manually switching out paper displays.

Learn More: Luminator Technology Group

TRANSPORTATION - MBTA, Boston, MA

Solar-powered E Ink signs that provide train and bus arrival times and system alerts are being tested at some street-level Green Line stops. During the pilot, the MBTA will evaluate sign durability and performance, compile customer feedback, and determine whether signs should be used at additional bus and subway stops with limited or no access to electricity.

System Integrators: GDS, Connectpoint, Papercast

Panels Used: 13.3" & 32"

Learn More - MBTA Website

TRANSPORTATION - Macomb, Oakland & Wayne Counties, MI

SMART (Suburban Mobility Authority for Regional Transportation) is enhancing bus stops along three major corridors with new Brasco bus shelters equipped with Connectpoint® Digital Bus Stop® displays, solar-powered digital signs which offer real- time departure and schedule information as well as service alerts.

System Integrators: Connectpoint

Panels Used: 32"

Learn More: Connectpoint website

TRANSPORTATION - Miami International Airport, Miami, FL

Employees at Miami International Airport (MIA) now benefit from real-time travel information when using the airport shuttle service.

The bus service provides important transport connections for employees across the airport. The service is operated by mobility company SP+ who joined forces with Papercast's North American partner ETA Transit to deliver the solution. ETA Transit provides transit systems, software and solutions, with a complete toolset designed to improve transit operations and dramatically improve the rider experience.

System Integrator: Papercast

Panel Used: 13.3"

Learn More: Papercast website

TRANSPORTATION - San Antonio, TX

VIA Metropolitan Transit deploys Connectpoint® Digital Bus Stop® units at bus stops and transit centers all around San Antonio. Lightweight and energy-efficient ePaper, passenger information displays can be installed as easy as a printed sign and moved to another location with little disruption.

System Integrators: Connectpoint

Panels Used: 42"

Learn More: Connectpoint website

TRANSPORTATION - Sonoma County, CA

SCT has deployed Digital Bus Stops at the Cotati Depot and along Route 26 and Route 52 which travel the length of East Cotati Avenue toward Sonoma State University. SCT is using Connectpoint® Digital Bus Stop® displays to provide solar-powered, real-time departure and schedule information as well as service alerts.

System Integrators: Connectpoint

Panels Used: 42"

Learn More: Connectpoint website

WAYFINDING & PUBLIC INFORMATION DISPLAY INSTALLATIONS

WAYFINDING - Boston City Hall Plaza, Boston, MA

The City of Boston was looking to to incorporate wayfinding into the Government City Hall Plaza. They had construction and electrical constraints in the chosen location. The finished product was designed to fit inside an existing kiosk, and provide City Hall Plaza visitors and residents with information about local events and to help them locate nearby landmarks.

The sign is solar powered and was enabled to withstanding the cold New England weather. Updates are done remotely, in real time, through a broadband antenna installed on the kiosk.

System Integrators: GDS

Panels Used: 42"

Learn More - GDS Website

PUBLIC INFORMATION DISPLAYS - SOOFA - Boston, MA; Cambridge, MA; Las Vegas, NV; Miami-Dade, FL; Atlanta, GA;

Soofa, a tech company focused on bringing smart, citizen-centric and solar-powered infrastructure to cities across the globe, has deployed a number of their public information displays throughout the US.

Soofa is committed to building dynamic and connected hardware networks, creating the cities of tomorrow today and to creating people-focused technology, blending useful transit and neighborhood information with relevant local messaging and advertising.

Panels Used: 42"

Learn More - Soofa website

PUBLIC INFORMATION DISPLAYS - SolStreet; New York City, NY

To promote smart city infrastructure and green mobility, SolStreet uses E Ink digital signage. The high contrast display provides real-time information and service alerts updatable from a central location, with excellent readability even in direct sunlight. Solar energy enables easy installation with no disruptive electrical trenching and can provide resilient power in emergencies. The bench provides USB charging for mobile devices - charge your phone using solar power!


Panels Used: 42"

Learn more - SolStreet
Yes! Please contact me...